---
The Gestalt Therapy Page
---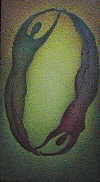 ---

Keep up with the latest news from the world of Gestalt therapy. Read

News and Notes

, the newsletter of the Gestalt community. Updated frequently, it includes up-to-date information about workshops and other Gestalt events.

Read

News and Notes

now!


---
The Gestalt Therapy Bookstore -- the most extensive collection of Gestalt materials available on the Internet.
Browse the bookstore today!

---
THE DIGITAL JOURNAL COLLECTION
The Complete Back Issues (1978 through 2003) of
the British Gestalt Journal, The Gestalt Journal, the Gestalt Review, and the International Gestalt Journal
on a single compact disk.

---
Now Available for On-Line Ordering
The First Eight Years of the

International Gestalt Journal


and a Subscription to the 2010 Issues in the Classic Printed Format or Money-Saving Digital CD

Visit Here for Tables of Contents and to Place Secure Orders
---
For a list of materials included on the Gestalt Therapy Page with brief article descriptions, click here.
Contents of the Gestalt Therapy Page

---
Welcome to The Gestalt Therapy Page, a project sponsored by The Gestalt Journal Press. The page is continually under development and changes frequently as we add more material and resources.
All materials included herein are copyright and are downloadable for your personal use and reference only. You may not distribute, either electronically or by printed means, to others the materials, graphics, and photographs appearing on The Gestalt Therapy Page without prior permission.
---
Visit the new website for the Gestalt therapy community
the Gestalt Therapy Network
where you will find discussion boards exploring topics of interest,
an "add-a-link" project where institutes, centers, and individuals can post links to their own web sites -- a continually updated

bibliography of Gestalt resources, and other materials of timely interest


---
Come back for another visit soon!
---
---